[Tablet review] | Asus Zenpad 3S 10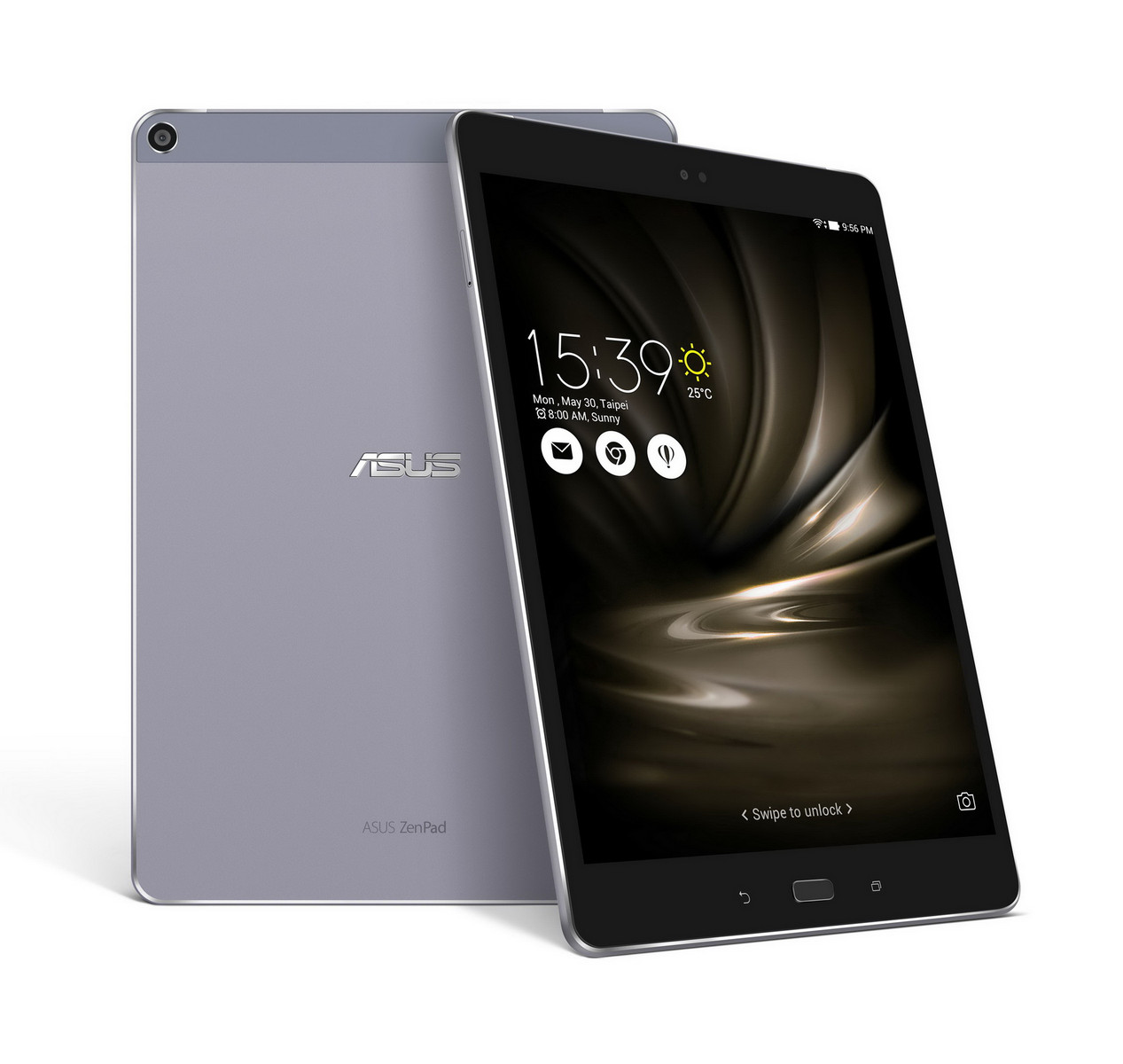 Ultra premium category!
Asus makes great looking smartphones or Zenfones as they're called. For the tablet loving minority among us, they have something in stores too. They've launched a new 10 inch zenpad, and this is the review of Asus zenpad 3S 10 Z500M
Design
: Everytime you pick it up, you can't help but to adore the elegantly machined body of the Zenpad. It's completely made out of an aluminium alloy with a machined finish to it and rounded corners for comfortable handling. It's exceptionally thin for a tablet, coming in at 7.15 mm! I'm not used to thin tablets and they feel like smooth pieces of sheet metal in the hand, to me😅. The tablet maintains an ergonomic heft of 430 gm and comes in two colors : white and grey. Since it is an obvious two handed device, you won't find any sort of discomfort in handling or carrying this thing around in your hands.
Crispy 2K display
Display
: The tablet has a 10 inch quad HD IPS LCD panel at 264 ppi. Though the pixel density might seem a bit less across such a huge panel, it's gets plenty bright and color reproduction is excellent. Even under direct sunlight, apart from the slight glare, the display is pretty legible. It has an anti-fingerprint coating on it but still, a matte screen protector can do wonders here! It's not exact quad HD resolution like I said up there though. It's original rez is 2048x1536, which is slightly more than standard 1440p QHD. Odd but undoubtedly great 😊.
Not to be a primary workstation
Performance
: The tablet is powered by a hexacore Mediatek MT8176 chipset clocked at 2.1GHz and 4GB of DDR4 RAM. Driving the graphics department is a dual core PowerVR GX6250 GPU. It has 32GB of onboard storage expandable up to another 128GB via microSD card.
This thing's got a very impressive spec sheet as you have just read. And real life usage is just as smooth as you'd expect from it. Apps open quickly, multitasking is smooth, and the home button doubles up as a Samsung style fingerprint sensor. The fingerprint sensor is swift to recognize your finger and easy to register as well. As all Asus devices, the zenpad 3S runs on ZenUI on top of Android 6.0 marshmallow. It's interesting to use and most importantly, reliable as a daily driver.
Tablet photography?!
Camera
: The tablet has an 8 mp CMOS rear sensor capable of recording videos at 1080p at 30 fps. The front camera is a 5 mp sensor. Tablets are not always known to be strong in the optics department and same can be said here. The rear camera is only to be used when there is nothing else to capture the moment with. The front camera however, is pretty good. You can do good quality video chats at 720p from it. Anyway I'm sure you won't be taking your 10 inch device to the hill station in hopes to capture some epic footage.
Wide body, big battery!
Battery
: Bigger device=bigger battery.
The Zenpad comes with a 5900mAh battery with quick charge support. You can juice up this multimedia mega screener from 0 to 100% in short of 3 hrs.Not bad for such a huge capacity. Battery standby is good and so is the screen on time. It will get you through a day and half on moderate usage.
Hey look! A headphone jack!
Price
: The Zenpad 3S 10 retails for a price of 22,000 INR. You're getting a great looking tablet device with powerful performance under the hood and a great display. What more do you look for in a tablet?! Honestly, this is definitely one of the best premium tablets I've seen in a while under 25K INR. If you're a tablet person looking for a reliable and speedy mega screen machine, I'd say you've pretty much found it!
Liked what you saw? Go ahead and share it with your friends! Click on the 'share' button below. Cheers!